Food at the Winery
Announcing our new food trailer - The Vintner's Pantry. We can now offer a selection of appetizers to compliment our wine. You are free to bring your own picnic lunch unless we have a food truck scheduled. Please check our schedule for more information.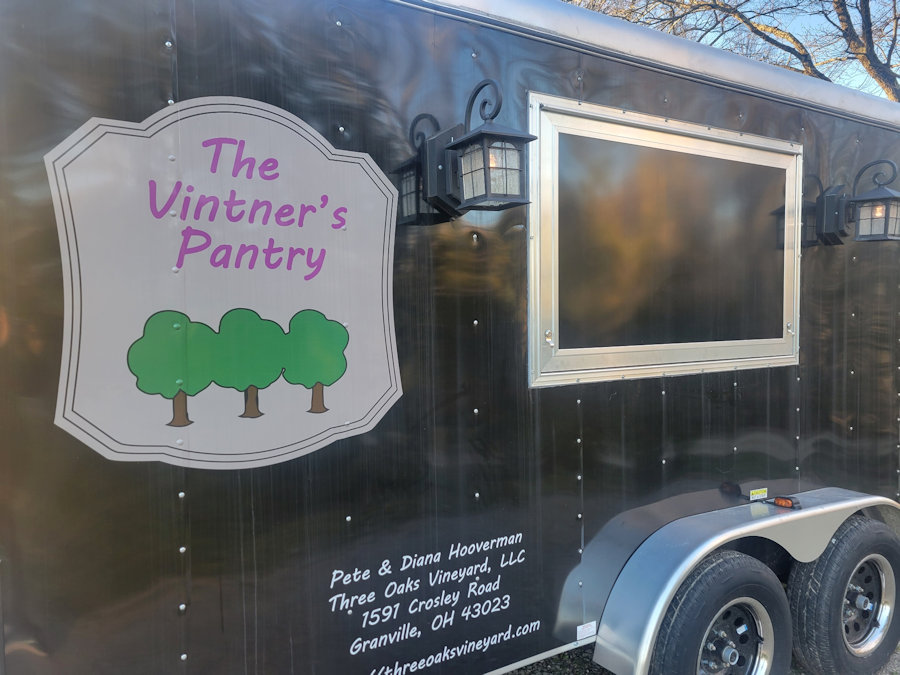 The Vintner's Pantry Food Trailer
Over the past few years, we've dreamed of providing additional food options for our customers. We love the idea of having food trucks here for dinner; yet there are many times when it's just not possible to have a truck scheduled. In early 2022, we purchased a trailer with the idea and began the process of buildout. In March of 2023, our dream became reality when we finished the build of The Vintner's Pantry and received our mobile food permit.


The Vintner's Pantry Menu
We are currently planning our menu and hiring staff. Stay tuned for updates.

Whit's Frozen Custard will continue to be served again in 2023 in the winery and pavilion.