Three Oaks Vineyard's patios are open to the public from 2 pm to 8 pm on Friday and Saturday from the beginning of May until almost the last weekend in November. We have three areas available to rent for private parties and special occasions throughout the year: the Tent Covered Patio, the Pavilion and the Bridge. A deposit is required in order to reserve space. Please see the following sections for details on each space including any amenities and pricing.

Contact us at info@threeoaskvineyard.com or call us at 740-535-6257 for more information or to reserve space.

We want to ensure everyone at the winery has fun, is safe and is aware of their responsibilities while renting from Three Oaks Vineyard. As required by Ohio Law, no alcohol can be brought on to the property including beer, outside wine or distilled spirits. Children are welcome and must be supervised at all times. Consumption of alcohol is limited to individuals who are 21 years of age and older. Due to our current music license agreements, we are limited to allowing live music only.
Tuesday, Friday, Saturday

Available between Noon and 5:00 pm

Monday, Wednesday, Thursday

Available between Noon and 8:00 pm

Sunday

Closed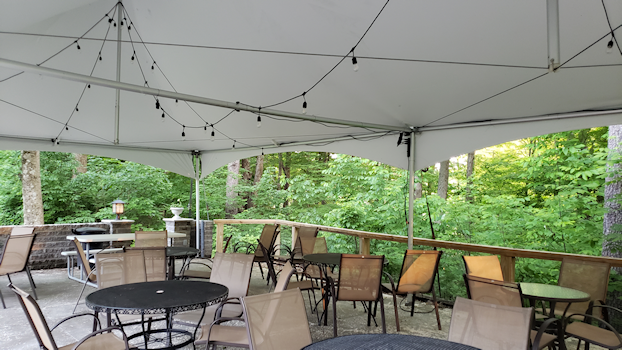 Our covered patio is nestled against the treed area of our property. Rental includes tables and chairs and can accommodate up to forty people. The patio has electrical outlets and overhead lighting. Sides are available upon request.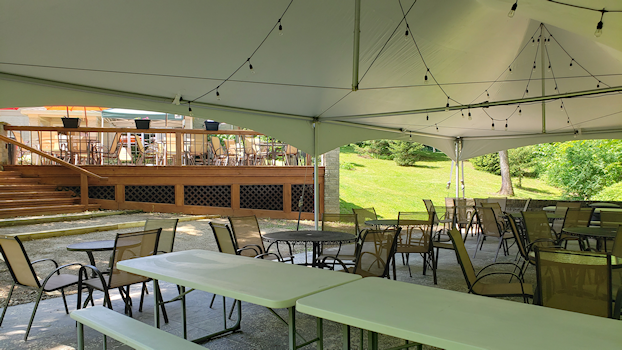 This area is adjacent to our main patio space with easy access to the tasting room.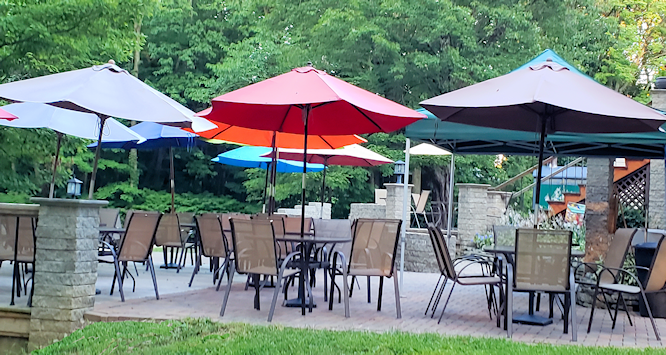 Our outdoor patio has room for around 55 people. On Monday through Thursday, it is available for rental and would include use of the Tent Covered Patio (up to 40 people).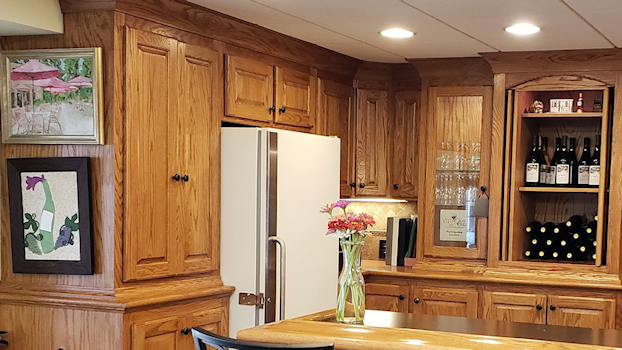 The Tasting Room is open during rental of the patios.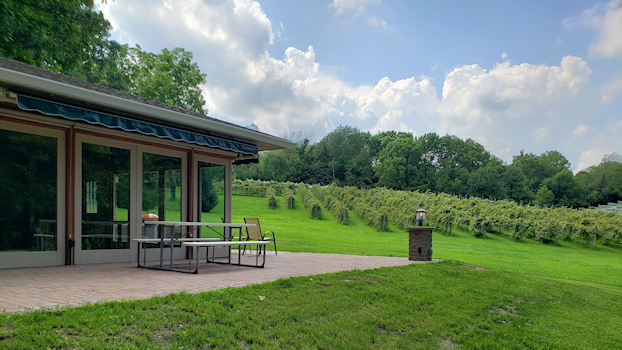 Our pavilion is located in a beautiful area of the property out by the vineyard. The pavilion is equipped with a side-by-side refrigerator, two wine refrigerators, WI-FI, tables and chairs, ceiling fans, a hand washing sink, bar area and wood burning stove. Outside, it has a brick patio with awnings to protect from sun and rain.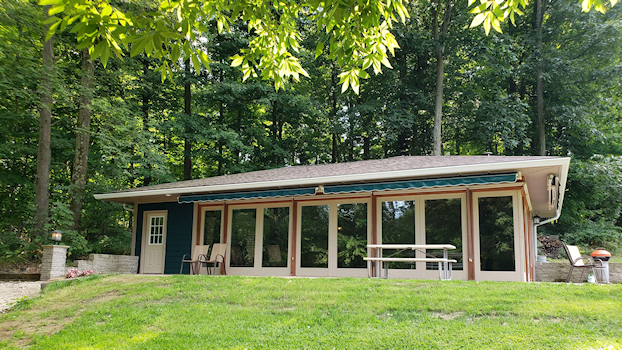 The pavilion can accommodate up to thirty five people seated inside and more if not all seated. The windows can be removed to allow additional seating for 15 or more on the brick patio. The pavilion area is shaded by plenty of trees and is within walking distance of the winery and public patio.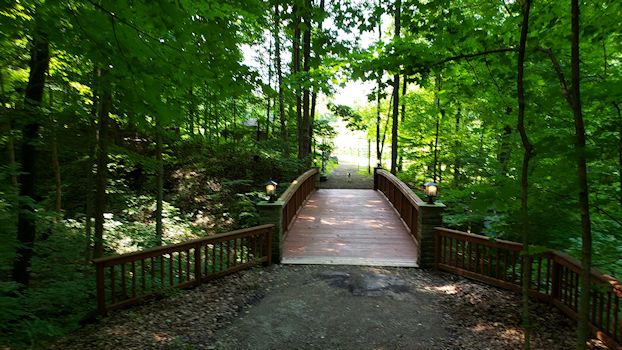 Our bridge is located between the winery and the pavilion. It is over a lovely, shady ravine with a view of the pond.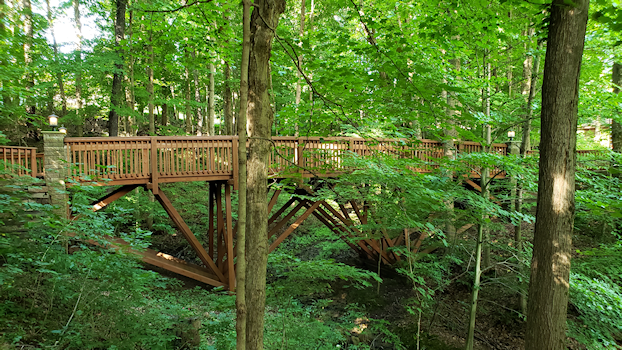 From the side, you can see the workmanship that went into this beautiful bridge built by Pete.